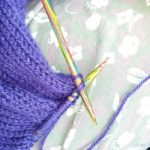 Charting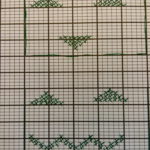 Welcome to Charting, episode 53 of The Ordinary Knitter, the knitting podcast that's (mostly) about the projects. My name is Heather and I'm @theordknitter on Twitter, @theordinaryknitter on Instagram and @ordinaryknitting on Ravelry.
This week: using charts in a knitting pattern, so near and yet so far on Pasadena, knitted face cloths and misplaced maternal priorities. I've had some kind words about the pod this week, so thank you. Listener numbers are also quite good, but it's been suggested to me that I get the pod available on more platforms. This is one of those long-standing things I've been meaning to get round to but this has given me a nudge so I'll try to make progress on it. If anyone feels like helping me get the pod onto iTunes I would bite your hand off as I just can't make head nor tail of it.
Ft knitting patterns
Ft websites
Charting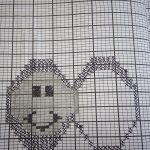 Charts are a common feature of knitting patterns, especially ones containing a complex stitch pattern, a multi-coloured image or for lace. The crucial point to remember for charts is that they're worked bottom to top, right to left, so completely counter-intuitive to how we usually read in the West. But if you think about it, knitting is often created bottom to top, right to left, so it's actually very logical.
Using charts can be daunting at first, so as with so many aspects of knitting, start with something simple, get your head round the concept, then go for something more involved. Creating a chart is a whole other proposition. I talk in the pod about creating a smiley face chart and I literally spent two hours yesterday evening trying to get the spacing of the features spot on, and then siting the face within the yellow circle. I repeatedly had problems getting even spacing, and ended up leaving it til today, but I'm avoiding it! It doesn't help that I'm using magic loop for something that's written for DPNs so I think my first step is going to be making a bauble and checking the measurements work. I've confused myself so need to be sure of that before I go much further. It's a good while since I've made one of these and I think my brain is full.
Music credit:
"Carpe Diem" Kevin MacLeod (incompetech.com)
Licensed under Creative Commons: By Attribution 3.0 License
http://creativecommons.org/licenses/by/3.0/