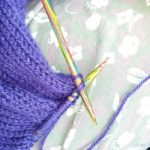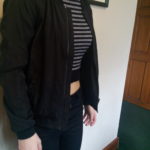 Welcome to episode 41 of The Ordinary Knitter, the knitting podcast that's (mostly) about the projects. My name is Heather and I'm @theordknitter on Twitter, @theordinaryknitter on Instagram and @ordinaryknitting on Ravelry. This week: colour work in my experimental cowl, Taylor is all done and dusted without sleeve trauma and has even been worn in public, and cup-a-soup, which is more relevant than it sounds. Have you heard the new advice to eat 10 portions of fruit and veg a day? I've taken this to heart (and feeling noticeably more energetic, which is fantastic after years of sluggishness) and it seems that all the plums I've been eating are having an effect. Apologies for sounding quite so home counties today and what is all that umming about?
Ft knitting patterns:
Taylor – link to my Ravelry project page
Ft articles:
Ft knitting projects:
Colour work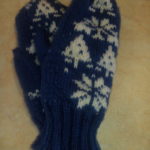 Do you enjoy colour work? I've come to love it, despite all the faffing around with floats and the risk of pulling them too tight. I've done lots of colour work Christmas baubles over the years (and am looking forward to lots more this year now I have polystyrene balls, sts) and a few decorative odds and ends on jumpers, but nothing very recently, so I was really pleased to get back to a proper full-on two strand project. I've brought several design elements together – in no way have I designed this from scratch – to come up with a plan. After a false start with a bodged stitch count and the wrong size needles I'm now motoring along and expect to get more or less finished over the next couple of days. Will I make the proposed mittens? I'd like to, but time will probably get the better of me.
Music credit:
"Carpe Diem" Kevin MacLeod (incompetech.com)
Licensed under Creative Commons: By Attribution 3.0 License
http://creativecommons.org/licenses/by/3.0/