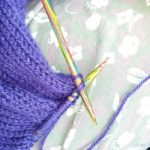 Knitting notebooks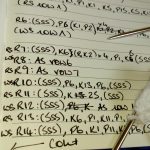 Welcome to Knitting notebooks, episode 59 of The Ordinary Knitter, the knitting podcast that's (mostly) about the projects. Find it on iTunes through your podcast app or subscribe via the feed link on the right hand bar (https://www.theordinaryknitter.net/feed/podcast).
My name is Heather and I'm @theordknitter on Twitter, @theordinaryknitter on Instagram and @ordinaryknitting on Ravelry. At the moment though I don't have a phone so I'm not using social media very much. I'll have a catch-up session in a few weeks with photos of new yarn, finished projects and Christmas presents. I'll be discussing the goodies I got for Christmas in a future episode when things have calmed down enough for me to look at them properly.
This week: knitting notebooks, finished Christmas projects and casting on for socks.
Featured knitting patterns:
Ft yarns:
Knitting notebooks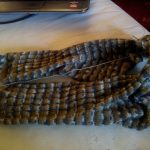 If you've knitted for any length of time you'll have found yourself scribbling on patterns to keep track of row numbers or reminding yourself to go up or down a needle size for part of a pattern or adding a note to self such as 'leave extra long tail here' as you know that will come in handy later. Sometimes though you want to make more comprehensive notes or draw yourself helpful diagrams or even work through an idea for a design. Add the date to these notes and even a scrap of the yarn you used, and your notes to self become a history of your knitting life.
A knitting notebook doesn't have to be anything flash, though personally I find any books you use for knitting, from a pattern book to a technique book or anything else, is better spiral bound so that it can sit completely flat and you don't need extra hands or that handy book banana to keep it flat. I have the same issue with recipe books, and in fact the same principles apply to both types of book.