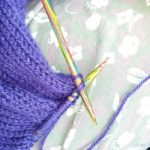 Welcome to The Ordinary Knitter, the knitting podcast that's (mostly) about the projects. This week: adapting patterns, planning the next few projects (to stave off coma as I knitted 2 1/2 inches of 2×2 rib) and why is everyone talking about Christmas already? I know the music is all over the place in this episode: I had to record while I had a chance as it's still summer holidays, so I did things a bit differently and then couldn't get Audacity to play ball, so sorry if it's left you disorientated. My bad.
Ft knitting patterns:
Ft knitting videos:
Ft knitters:
Adapting patterns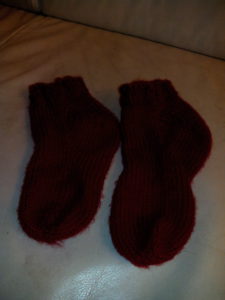 Once upon a time I wouldn't have dreamt of straying from a pattern. Patterns gave me security and designers were gods and goddesses who had been inducted into dark arts I could never hope to understand.
Looking at my project page though it looks like I first started improvising three years ago with a pair of bedsocks for my son. Perhaps there's a difference between completely winging it without a pattern at all, and adapting patterns that you know essentially work. I'm fairly sure that I felt equal to improvising these socks as I'd knitted a couple of pairs of socks and understood the anatomy of the item I was knitting and I think that's key. You need to understand how the elements of an item connect, what's necessary to the item functioning correctly (arms in the right place, neckholes you can actually get a head through, that sort of thing) and have a good idea of the finished dimensions. This last one is what stops me completely improvising a jumper. I dread anyone being presented with the comedy home-made jumper that would better fit an orang utan or a tellytubby, but once you have tried and tested dimensions you can start tinkering with everything else.
Save