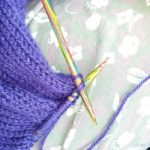 Episode 18: Museum on the Move
Welcome to The Ordinary Knitter, the knitting podcast that's (mostly) about the projects. This week: starting a new jumper and finishing the old one, Museum on the Move, dyeing yarn, and the village showdown. Apologies for continued hiss and buzz. I've even brought in a teenager to solve the problem but we're still struggling. Thank you for gritting your teeth and listening even so.
Ft knitting patterns:
Ft knitters:
Museum on the Move: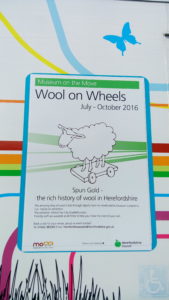 This was great fun. The museum bus takes an exhibitions to all sorts of venues in Herefordshire, and at the moment it features Wool on Wheels. This exhibition was on display at Hereford Museum, but rather dramatically asbestos was found in the building a while ago so the museum and the library, which shares the building, have been closed for weeks. Rather than shut away the displays, they were put onto the Museum on the Move bus and are now touring the county. Since I spoke to the staff, it's been confirmed that the bus will be back at Grange Court on Friday 9th September.
If you're interested in booking the bus please follow this link to Herefordshire Council's website.
Save
Save