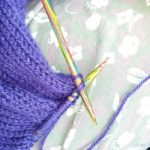 Anniversary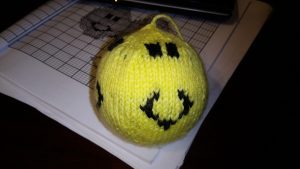 Welcome to Anniversary, episode 65 of The Ordinary Knitter, the knitting podcast that's (mostly) about the projects. Find it on iTunes or acast, or subscribe via the feed link on the right hand bar (https://www.theordinaryknitter.net/feed/podcast).
My name is Heather and I'm @theordknitter on Twitter, @theordinaryknitter on Instagram and @ordinaryknitting on Ravelry. This week: a funeral bauble, progress on Brick and a unicorn called Sundae. By the way it's the pod's two year anniversary! Long service medals due to anyone who's been with it from the beginning. Apologies for talking at a million miles an hour today.
Ft patterns
Ft videos
Ft Ravelry pages
Anniversary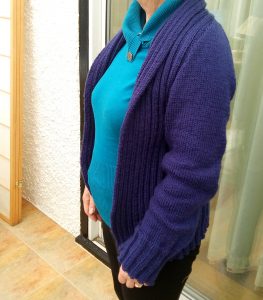 I recorded my first pod on 4th April 2016. In fact I recorded the first three as I had so much to say. The pod started as although I have a few friends who knit I had lots of knitting chat in me, unanswered questions, philosophical conundrums and a million patterns in mind to knit, and I needed an outlet!
The catalyst in the end was making a cardigan that didn't fit me. I wanted to discuss why this had happened and look at the lessons for the future, and a pod seemed the ideal solution. I'd had it in mind for a while so decided to act on it.
Over the last two years I've knitted loads of different project, learnt a huge amount about knitting (and podcasting!) and really enjoyed the pod. Originally I expected to pod once a week and more or less stuck to that, but in the last little while I've podded when I feel I have enough to say. When I have lots of small projects passing through my hands there's lots to talk about, but when I'm working on a large project such as a jumper there's not much to talk about, even for me.
Over two years my listener numbers have grown steadily, to my delight – no-one wants to feel that they're shouting into the abyss – and continue to surprise me. Here's to the next two years.
Music credit:
"Carpe Diem" Kevin MacLeod (incompetech.com)
Licensed under Creative Commons: By Attribution 3.0 License
http://creativecommons.org/licenses/by/3.0/