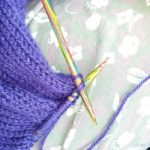 Headbands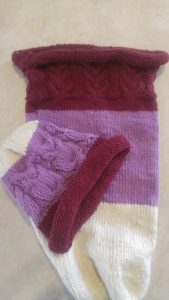 My name is Heather and I'm @theordknitter on Twitter, @theordinaryknitter on Instagram and @ordinaryknitting on Ravelry.  This week: Owlie Sleep Sacks and more Owlie Sleep Sacks, a jumper called Brick, a make-up headband called Showcase and a sudden interest in knitting from my teenager.
Welcome to Chainmail, episode 64 of The Ordinary Knitter, the knitting podcast that's (mostly) about the projects. Find it on iTunes or acast, or subscribe via the feed link on the right hand bar (https://www.theordinaryknitter.net/feed/podcast).
Ft patterns
Ft tutorials
Headband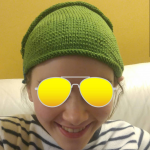 So much of my knitting comes from a casual remark or spotting an opportunity to provide someone with a useful little something. I commented to my daughter that she could use a headband or something to keep her hair off her face when she looks after her skin (she puts lots of time into this), and she said that would be great. I love this stage of a project, when you know roughly what you want but it's time to interrogate Ravelry to see what there is.
This pattern is ideal. It uses up small quantities of 4-ply, it's a quick knit but it has interest by using wrap and turn short rows, then a three-needle bind off to create a smooth band round the back of the head. As this is knitted in mercerised cotton it will be quite resistant to the worst effects of greasy creams and so on. I'm half-tempted to make one for myself, but I want to get the sleep sack done, make the jumper and design this bra top, so unless I'm going to be very very busy knitting, it's going to have to wait.
Music credit:
"Carpe Diem" Kevin MacLeod (incompetech.com)
Licensed under Creative Commons: By Attribution 3.0 License
http://creativecommons.org/licenses/by/3.0/