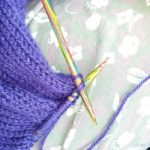 Welcome to The Ordinary Knitter, a knitting podcast discussing projects, yarns and patterns. This week: free yarn, socktober, knitted poppies and the regular weekly bulletin on To the Sea. All with a knitted chicken thrown in for good measure, and stick around right to the very end for an 'ooops' moment. Apologies that I seem to have a ssssnake in my microphone, not sure what's going on with that, and seem to get completely distracted in part two, sorry. It might have been the siren call of the giant chocolate bar on my desk.
Ft knitting patterns:
Ft yarn:
Free yarn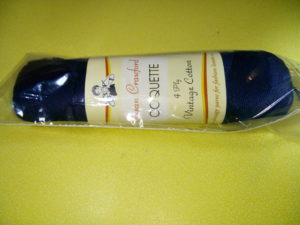 Yes, really. Completely and totally free and with free shipping too. I feel mildly guilty, but I hope gushing about Knitshop has made up a little for my avarice. I'm a Knitshop customer of long-standing and receive its newsletter, which is where I saw this offer. I'm delighted to have the 50g skein of Susan Crawford Vintage Cotton and I know I'll use it. It feels like a real treat so thank you Knitshop, thanks a million.
I'm planning to use the yarn to fangle myself a hair net of some description. I know, how incredibly shaming to admit that to the world, but it would be for night time use. Clearly it will drive my husband wild with desire, but we'll both just have to cope!