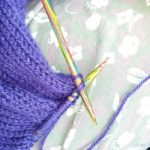 Episode 6: Kitchener stitch
Welcome to episode 6 of The Ordinary Knitter. This week: raglan seams – kitchener stitch or bind off and seam?, LYS, blocking, dropping Clangers and buying new needles.

Ft knitting patterns:
Ft knitting videos:
Ft knitting kit suppliers:
Kitchener stitch: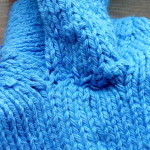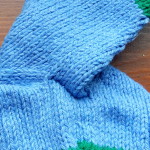 Can you tell which is the Kitchener stitched underarm? Sadly it's the lumpy one on the left. I said in the pod that I wasn't sure which was better, Kitchener st or binding off and seaming, and looking at this I'd say binding off and seaming every time.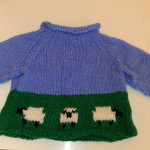 I'm going to be knitting at least four jumpers for this coming winter so plenty of opportunity to hone my raglan seaming skills! Overall though I'm pleased with this little jumper and would happily do something perhaps in a simple stripe or with a block design in the middle (a star or tractor or something).