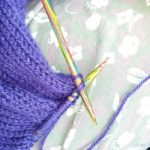 Welcome to The Ordinary Knitter, a knitting podcast discussing projects, yarns and patterns. This week: knitting hats – from despair to delight with Rosi Garmandia's Capitán Hat, casting on squillions of stitches and joining to knit in the round without twisting, successful socks and the ultimate motivation to lose weight. Please forgive my thick voice today.
Ft knitting patterns:
Ft knitting videos:
Knitting hats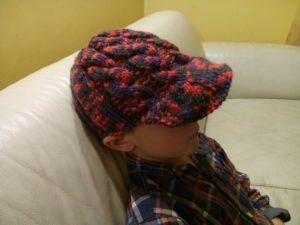 Hats must be one of the most popular items to knit. They make great presents (who doesn't want warm head and ears in the winter?), knitting hats is a quick (dare I say, last minute,) exercise, they're stashbusters and they're infinitely customisable. I made a couple a very very long time ago, before I understood about yarn weights (hard to believe I thought it didn't matter but I really was completely and utterly ignorant to begin with) and they turned out rather odd. No surprise there then.
Because I'm so fussy about hats I haven't made one for myself, but really that's precisely the reason I should do it as I can tweak it as I want. When I lost my one and only woolly hat last winter I resolved to knit a replacement, and the Capitán Hat was my choice. I've since made one for my son (without the extra set of cables) in an amusingly loud colourway and I'm thinking about a cream one for my mother as it would suit her and I have cream chunky yarn left from the skein I bought for the details on the ladybird hat. I'm really thrilled to have found a style that suits me, but I'd like to have a go at some of the other designs I found too. I think I can add knitting hats to knitting socks as something of a weakness. Guess what everyone's getting for Christmas??
Music credit:
"Carpe Diem" Kevin MacLeod (incompetech.com)
Licensed under Creative Commons: By Attribution 3.0 License
http://creativecommons.org/licenses/by/3.0/