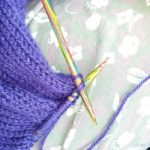 Episode 8: Knitting technique
Welcome to episode 8 of The Ordinary Knitter. This week: changing your knitting technique, bodging Clangers, solving pattern problems and use of the word 'raglan'.
Ft knitting patterns:
Knitting technique:
I have no idea where my knitting technique comes from. Until I looked it up recently I couldn't even have told you that I do 'English' knitting (I'm half Scottish so hate describing anything about myself as English!).
In the pod I describe the terribly cumbersome 'technique' I used to have, not a way anyone could ever have taught me it was so awkward. I changed to a form of English knitting but harbour a secret desire to master continental knitting. It strikes me that 'proper' knitters (this is an entirely subjective term) use continental.
The problem I've had before when I've tried continental is that my tension goes to pot, and I can't get the hang of doing it for rib. So now I've reached a compromise: English knitting for rib, continental for plain knit! And of course my odd third technique for long stretches of purl. Perhaps this makes my technique of knitting European?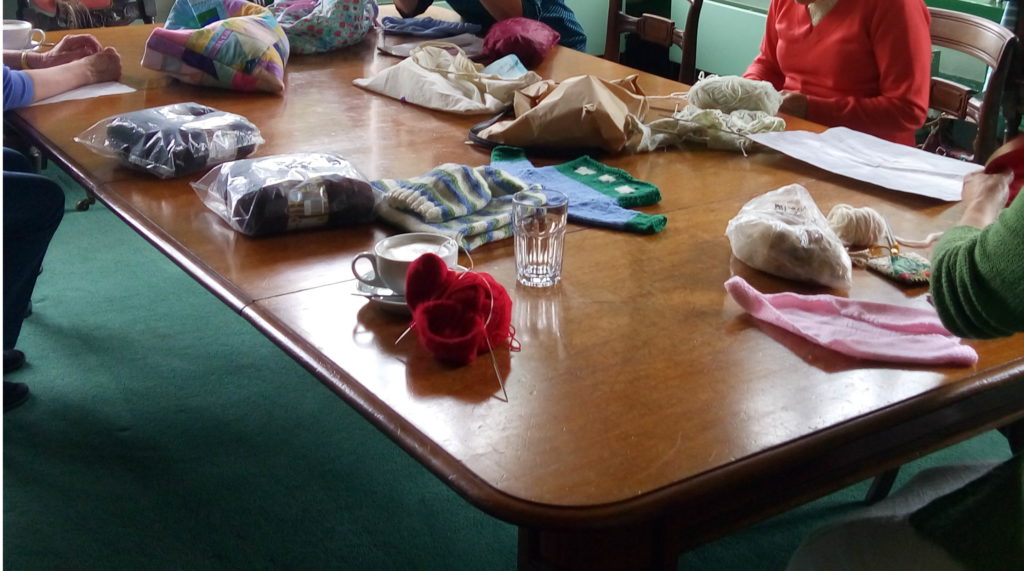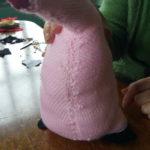 Here we are at Knit & Knatter, or Fight Club as it's known at home. Everyone was rather camera shy but you can see the yarn haul I'd picked up at the supermarket on the way, the socks I'm knitting for DH, Major Clanger before he achieved structural integrity, the finished baby items I'd brought along for Show & Tell, and the two baby jackets that were causing head scratching. See dodgy photo of dodgy Clanger left after he'd been sewn up.