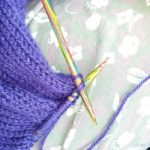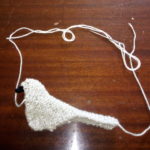 Welcome to episode 43 of The Ordinary Knitter, the knitting podcast that's (mostly) about the projects. My name is Heather and I'm @theordknitter on Twitter, @theordinaryknitter on Instagram and @ordinaryknitting on Ravelry. This week: finding a sport weight yarn project for me, the sweet and quick Bookmark Birds, and s l o w progress on the Orchard on the Hill Hat. The buzz is back, probably because I'm still getting settings back to normal since my new hard drive and install, and I sound a bit thick-voiced as I have the dregs of a cold. Apologies for both, which should both be sorted by next time, whether that's next week or next month.
Ft knitting patterns:
Ft knitting videos:
Ft episodes:
Sport weight yarn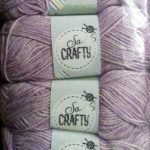 Have you ever made anything in sport weight yarn? I don't think it's as common in the UK as it is in America. It's a little lighter than DK, some would say interchangeable but that hasn't been my experience when I used some to inset an intarsia design into a DK mitten. It was noticeably thinner so I abandoned the project and that would definitely put me off substituting sport weight for DK on a project where fit mattered. I've been hunting the web for a sport weight top pattern and have been surprised to find how few there are, free or bought. I've found a few I don't mind but wouldn't we all prefer something we really liked, when there's hours of work involved and probably a bit of head-scratching? I'm still looking but if you see anything please let me know. I'm going to set an alert for my search on Ravelry and hope that as we get into the milder weather more patterns will be released. Wish me luck!
Music credit:
"Carpe Diem" Kevin MacLeod (incompetech.com)
Licensed under Creative Commons: By Attribution 3.0 License
http://creativecommons.org/licenses/by/3.0/